First Aid Kits
Survival First Aid Kit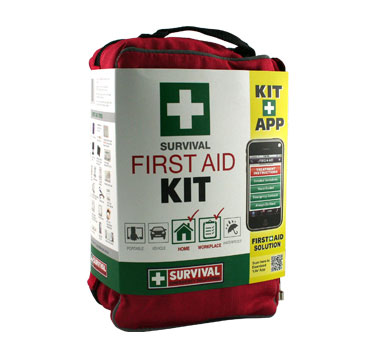 ---
Product Description
A comprehensive first aid kit which enables the user to provide vital and immediate first aid.
Contains essential treatment aids, materials and instruments needed to respond to most first aid situations.
A must have for every office, factory, home, club, car or boat.
Put one in the car or boot, hang it from a hook, swing it from your belt or backpack or carry it by hand.
Keep it handy and be ready for any emergency!